Wajiha Tareen

Agent

in San Jose, CA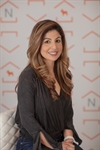 "Try not to become a person of success, but rather a person of value." Albert Einstein.
I try to live by that everyday- what value am I providing my family, my friends and my clients? How can I make their day better, what can I do to provide service?
As a mother of three and a fitness enthusiast, I wake up with an energy to conquer everyday and be the best version of myself. Fulfillment for me lies in helping others achieve their goals and that is in its own is a process of self learning and development.
I grew up the first 14 years of my life in Southern California in Bermuda Dunes, a small city in Palm Springs. My father is a gynecologist who practiced at JFK Memorial Hospital in Indio, California. My parents decided to move back to Pakistan where our roots are to help the less fortunate and try and improve medical care in a third world country. My parents have always instilled in me to always give back to our community and to those around us.
I'm a natural people person. I love talking and learning about whomever I meet. Each person I come across in life has had some sort of impact on me. I learn everyday and try to bring as much value to those around me.